GINN Hotel Berlin-Potsdam
Welcome to the GINN Hotel Berlin-Potsdam, the haven of peace between the two bustling capitals right in Teltow.
From the moment you enter the hotel, you will be greeted with a friendly welcome at the reception with adjoining bar. The bar offers refreshing drinks, varied seating and comfortable lounge corners, as well as the possibility of an exciting game of billiards or foosball. Between the fireplace and the Teltowkanal you will find the restaurant in a cozy ambience, which in fine weather also opens onto the spacious terrace with its relaxation oases invites.
The GINN Hotel Berlin-Potsdam offers 198 charming rooms and suites with the typical GINN feel-good character. All rooms are equipped with modern bathrooms and comfortable beds, which invite you to relax, enjoy and dream. Here you will find a place where you like to wake up and start the day refreshed.
Fourteen flexible and modern event spaces combine functionality and amenities, the latest equipment and perfect organization, as well as comprehensive service and professionalism.
Business meetings or provate partys - at GINN, the best is not good enough. Our dedicated employees organize your conferences, meetings, weddings and events. You benefit from our many years of expertise.  In combination with varied dishes and freshly prepared coffee specialties, your event will be a complete success! Our experienced kitchen team will provide you with individual menu suggestions for your perfect festive meal.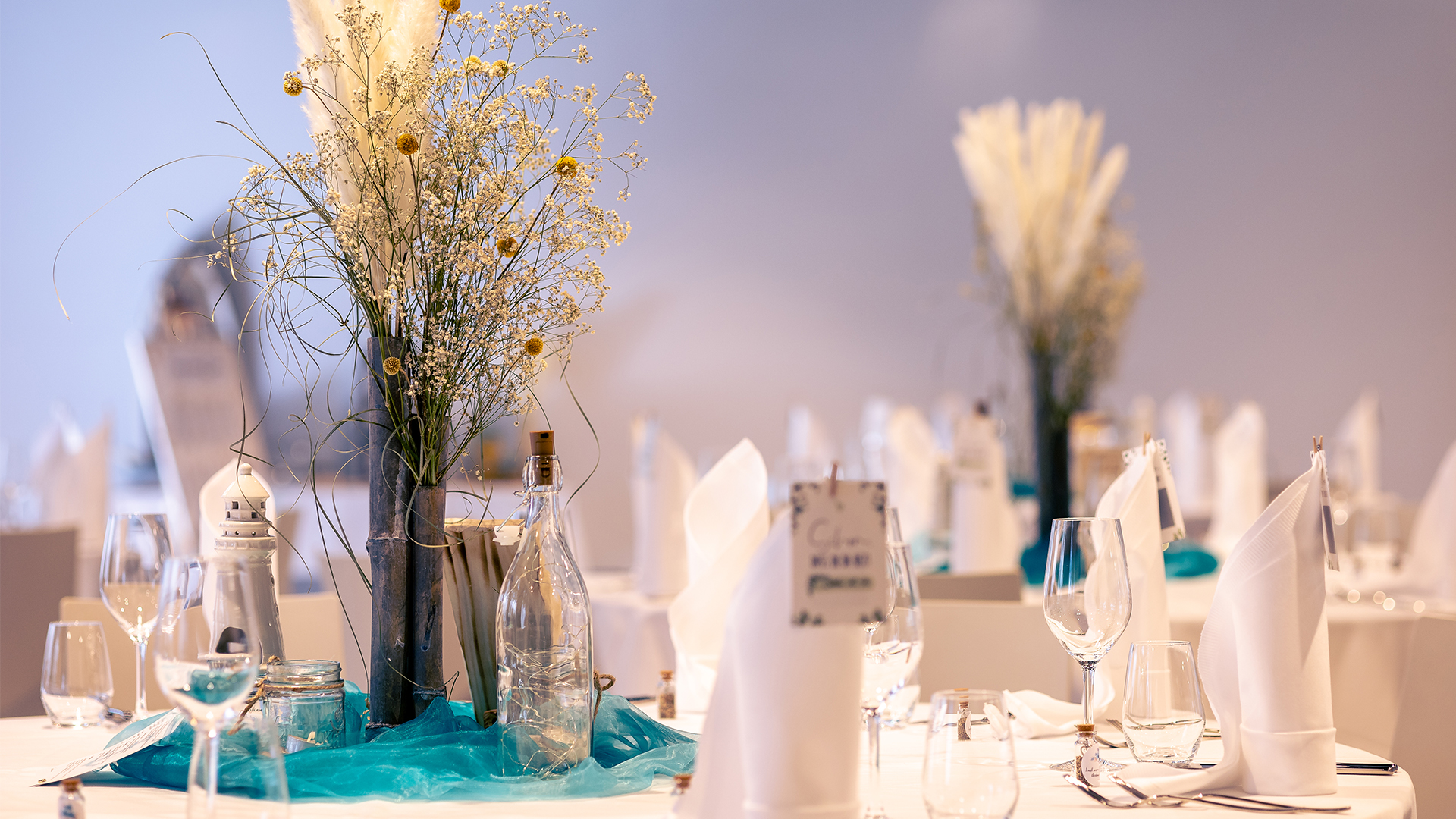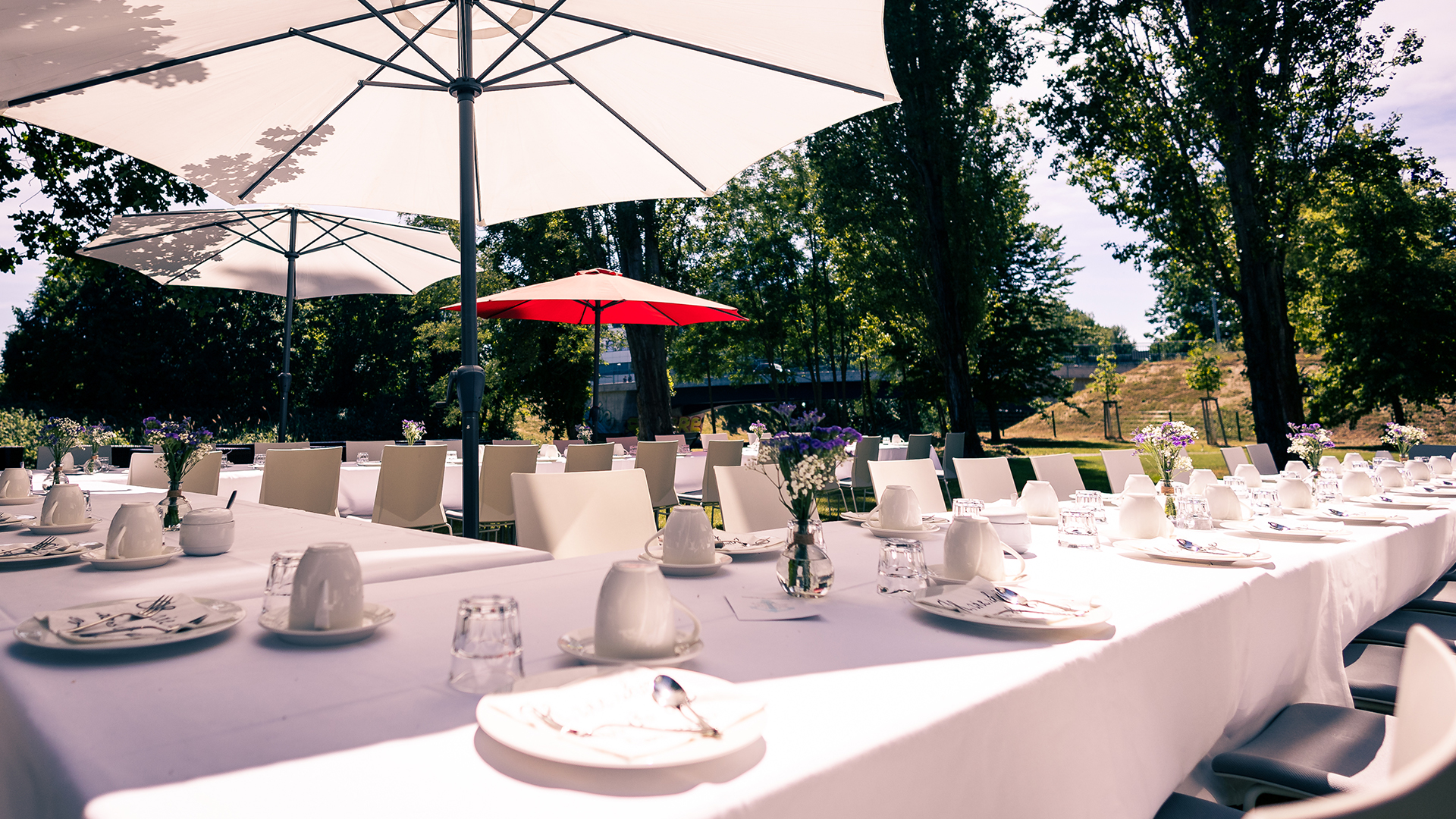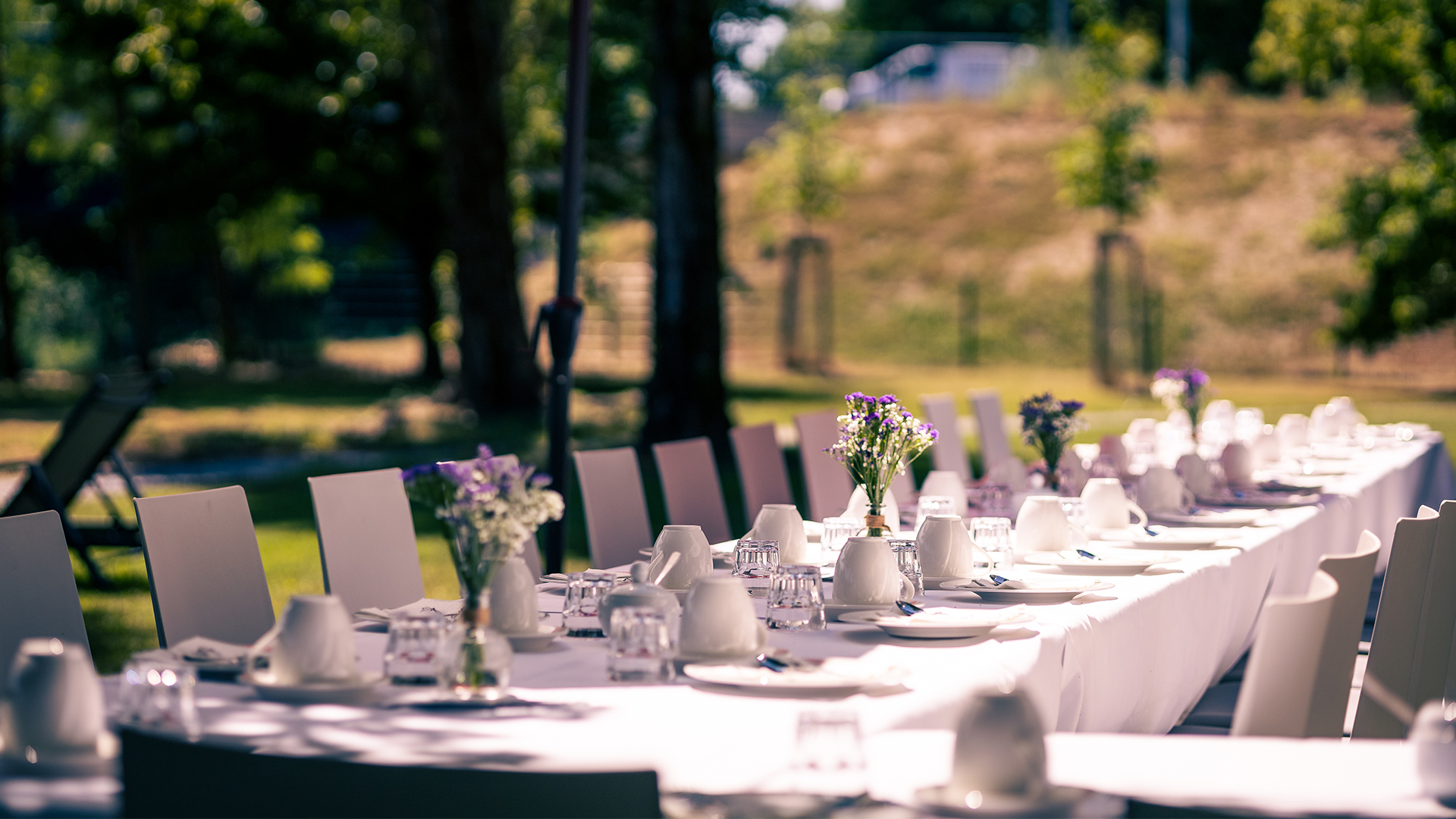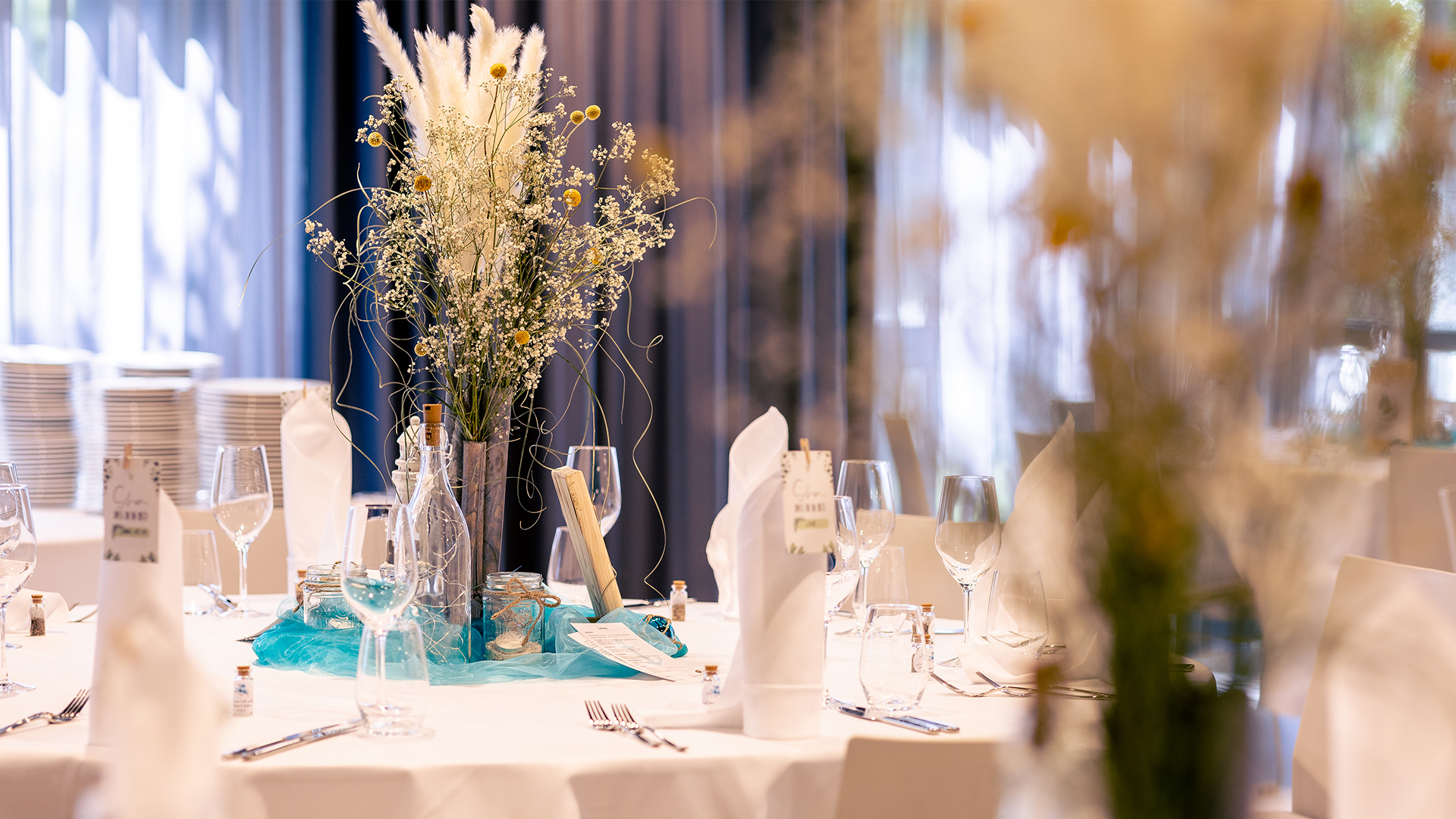 Exciting taste experiences await you in our GINN restaurant. These may enjoy not only our hotel guests but also visitors from the neighborhood or people passing through. We welcome every guest at the GINN Hotel Berlin-Potsdam.
Every morning you can expect a large selection of lovingly prepared specialties with cereals, a rich selection of baked goods, cold cuts & salads, fresh fruit, vegetables and much more. Various egg dishes are freshly prepared for you on request.
OPENING HOURS | BREAKFAST
Monday-Friday 6:30 am - 10:00 am
Saturday-Sunday | public holiday 6:30-10:30
OPENING HOURS | RESTAURANT
daily 5:00 pm - 10:00 pm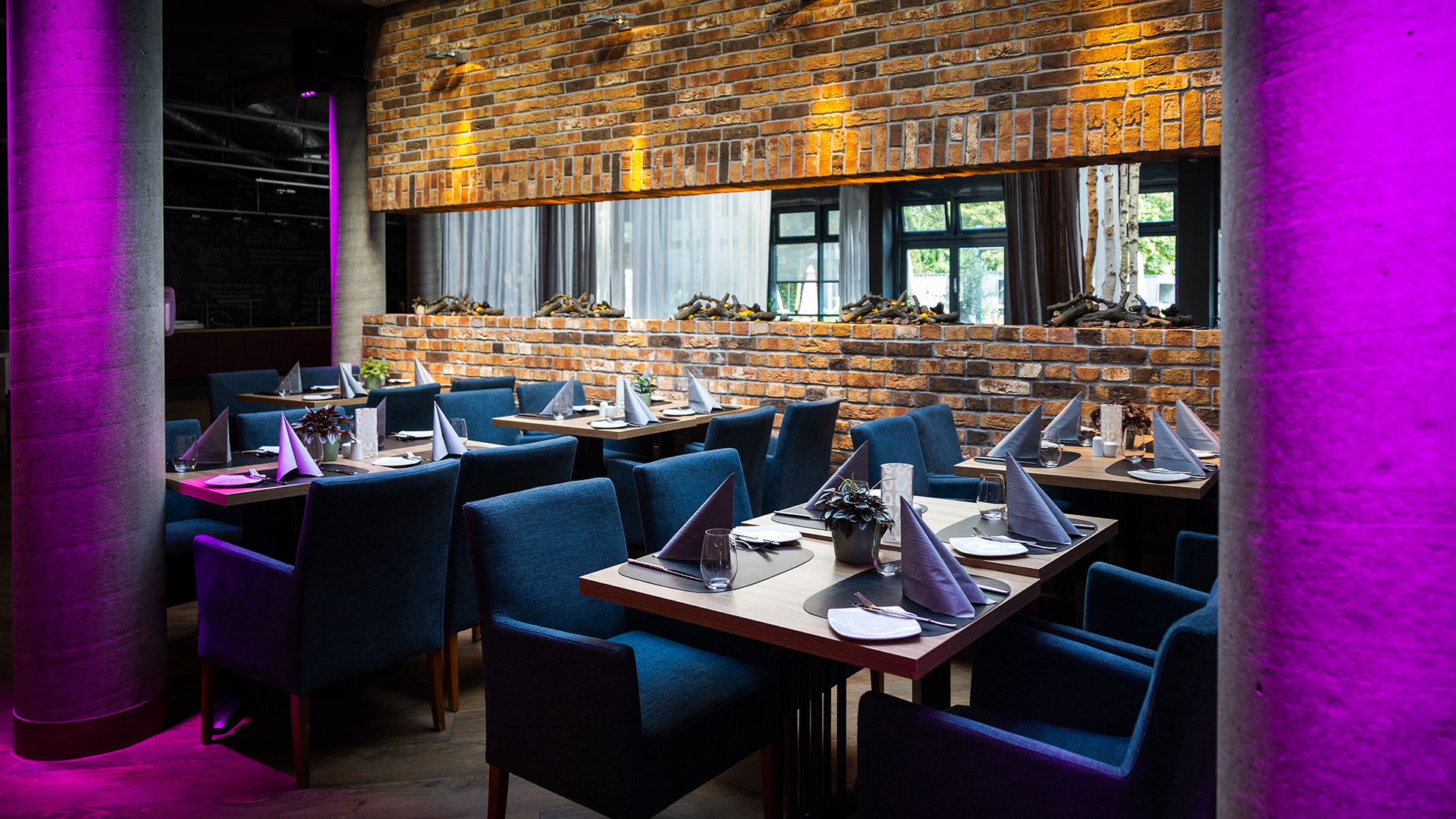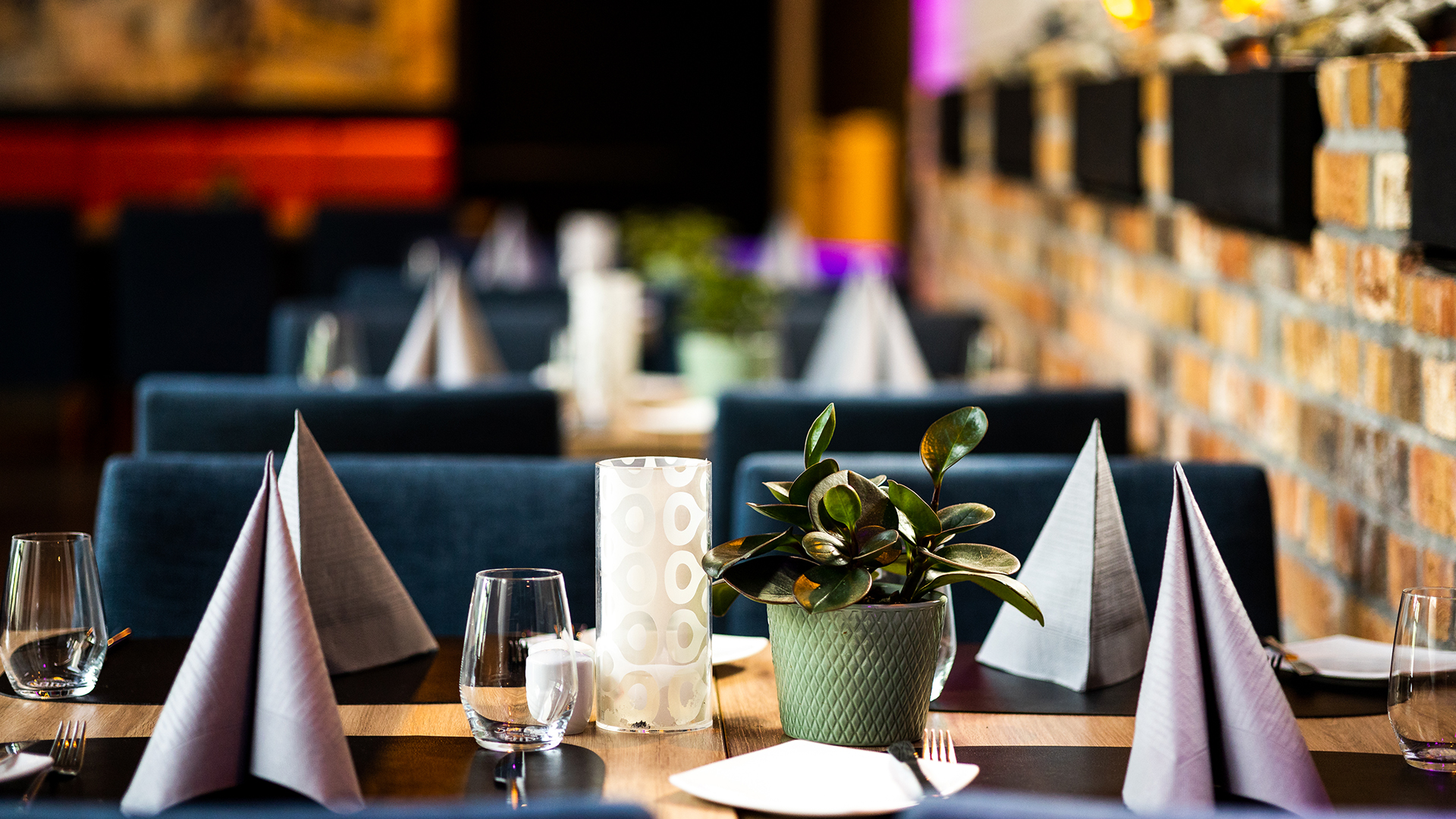 In our GINN Bar you will get extraordinary drinks, aromatic coffee specialties and exquisite wines that will make you forget any stress of everyday life.
Sauna at the outdoor pool Kiebitzberge
The sauna in the outdoor pool Kiebitzberge offers a place of rest and relaxation and is within walking distance from the GINN Hotel Berlin-Potsdam. In addition to the two saunas and the various ways to relax indoors, the sauna area also offers an idyllic outdoor area to breathe and enjoy. Guests of the GINN Hotel Berlin-Potsdam are welcome in the sauna area in the outdoor pool Kiebitzberge.